The 22nd Annual Kosher Corned Beef Sandwich Sale
HAS BEEN POSTPONED!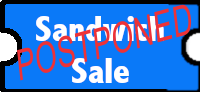 Tickets purchased online will be refunded online by request: call 229-563-6366 or email drdelane@gmail.com.
We will announce the rescheduled sale dates as soon as possible.
---
---
WEEKLY SABBATH NOTES FOR TEMPLE ISRAEL
קהילת טמפל ישראל
ESTABLISHED 1908
RABBI MOSHE ELBAZ          הרב משה אלבז
APRIL 2, 2020/8 NISAN 5780/TORAH PORTION: TZAV/HA'GADOL-LEV.6: 1
A link to this week's abbreviated service. Be well, be strong and get strength from each other: https://youtu.be/f23EsIxP4Eo
We are in a unique time in our lives and history. Out of darkness comes great light, out of bitterness come goodness and out of despair comes great hope.  The Prophet Micha in this week's Haftarah Shabbat Hagadol states: "I am sending to you Elijah the Prophet before the awesome and great day…" I would like to suggest the Psalm 121 be read each day "…I raise my eyes upon the mountains; where will come my help? My help is from God…"
We are pleased that several members joined us on line/Zoom for a Judaic studies session this past Tuesday afternoon at 4:00 p.m. and we'll continue next week.   Any one may join the live discussion on the issues facing us. We'll be on Zoom live on the first night of Passover, April 8th at 5:00-5:45 p.m. We will also provide a full Sabbath Evening Service on YouTube tomorrow. It will be taped at 10 a.m. and be available thereafter. We will do all in our power to stay in touch with you. Please let us know if you need an advise or assistance. We are here to help you at all times – We would love to hear from you by joining in and with your comments & suggestions
Message to our members and friends: Our congregation and communities around the world are facing & experiencing the Coronavirus that requires of them to make difficult decisions for the sake of everyone's health. Locally, we must follow the guidelines of our health authorities: stay home – personal hygiene – stay in touch with family and friends through social media. Stay safe & May God assist as with caring for each other.
Jewish law & tradition demands of us to care for each other and we can conduct & pray at home. You may say a mourner's kaddish at home and when services resume we'll  include all Yahrtzeit names.
---
Funds are available for your support–all donations should be written to Temple Israel, designating the specific fund you wish to support.  Mail to:  511 Baytree Rd., Valdosta, GA 31602          If a member or a friend of the congregation wishes to discuss any of these or a special gift, please contact Rabbi or Louie Schmier.
           Building Fund – for the upkeep and maintain the Temple Israel grounds.
            Tree of Life – To dedicate a leaf on the Tree of Life in Temple Israel in the Pearlman Family Social Hall in honor of family or friends
            Kitchen Remodeling Fund – To defray the costs of major renovations & improvements for the Temple Israel kitchen and social hall

            Shiva Meal Fund – To provide meals following funerals at Temple Israel at no charge. Coordinated by Roberta Magnasco
            Rabbi's Discretionary Fund – for use by the rabbi at his discretion in promoting Temple Israel in our community
            Yahrtzeit Memorial Plaque – to purchase a permanent bronze memorial plaque and afixed on the memorial tablets in the sanctuary–cost is $500.00 – contact the rabbi for details
Visit the new website of Temple Israel: www.templeisrael-valdosta.org, let us know if you have visited the site; your comments are always welcome. Please be advised: Donations of all kinds may be made through the web site.
Shabbat Services Schedule & special Activities                   
Programs Schedule                                                                                                        
            ———————————————————————————————-
UPCOMING YAHRZEITS – SCHEDULE
*All Yahrtzeit weekly announcements will be made twice. Once on the week before and once again on the actual week–if you are unable to attend on the actual date of loved ones, you may say Mourner's Kaddish at either.

MARCH 28-APR. 3, 2020                   3-9 NISAN 5780
Max Berman (3/29)            Fannie Dahoff(3/30)
Arnold Schneider (4/1)                 Isaac Stein (4/1)
George Levy (4/3)               Solomon Feinberg (4/3)
Gianna Selcer (3/30)           Sarah I. Goldstein (3/30)
APRIL 4-10, 2020             10-16 NISAN 5780
Harold Ember (4/4)            Ida Bierman (4/6)
Sam Rainbow (4/6)             Geoff Josman (4/7)
Mary Hodge Cohen (4/9)    Marion K Levine (4/10)
Judith Lynn Lazarus (4/6)     Frieda S Spieler (4/8)
Lottie Margolis Hartning (4/12)     Bessie Golivesky (4/8)
Nathan Golivesky (4/8)
APRIL 11-17, 2020           17-23 NISAN 5780
Rebecca Taylor (4/17)                  Benjamin Druck (4/15)
Molly Broomberg (4/6)                Hyman Dunn (4/15)
Bruce Howard Feinberg (4/13)     Marvin Broomberg (4/13)
George Aigen (4/15)
APRIL 18-24, 2020           24-30 NISAN 5780
Richard Dunbar (4/20)                 Daniel Litwak (4/21)
Abraham Pearlman (4/22)            Katie Minson (4/22)
Max Gilmore (4/22)            Gertrude Polonsky Levy (4/23)
Betty W. Hall (4/18)           Leon Bonnett (4/18)
APRIL 25-MAY 1, 2020             1-7 IYAR 5780
Gerldin Litwak (4/28)                   Lillian Taylor (4/27)
Efraim Elbaz (4/29)            Joe Martinez (4/25)
Howard N Broomberg (5/1)                   Howard Hall (4/25)
MAY 2-8, 2020                  8-14 IYAR 5780
Mary Stein (5/3)                 Morris Pincus (5/3)
Jakob Uri (5/5)
A Yahrzeit, a memorial lamp will (if available on the large bronze tablets) be lit in the Synagogue. On the appropriate date and a Mourner's Kaddish may be recited
---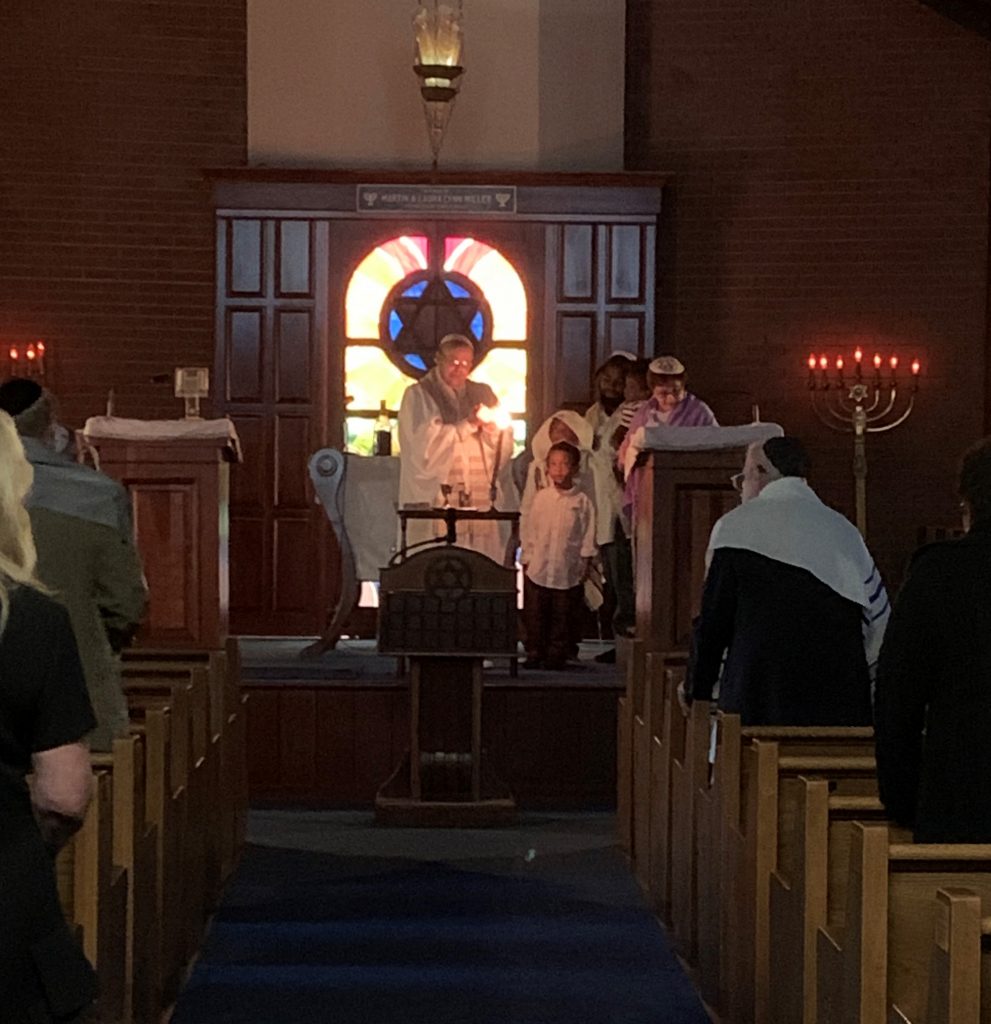 Kiddush, Yom Kippur 2019