The 22nd Annual Kosher Corned Beef Sandwich Sale
HAS BEEN POSTPONED!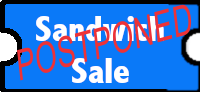 Tickets purchased online will be refunded online by request: call 229-563-6366 or email drdelane@gmail.com.
We will announce the rescheduled sale dates as soon as possible.
---
---
WEEKLY SABBATH NOTES FOR TEMPLE ISRAEL
קהילת טמפל ישראל
ESTABLISHED 1908
RABBI MOSHE ELBAZ          הרב משה אלבז
AUGUST 7, 2020/17 AV 5780/TORAH PORTION: EKEV
We are in challenging time and continue to pray and hope that soon a vaccine will be available and this global pandemic ends.  The following message will be printed in the VDT:
The Jewish community has just concluded a three-week semi-mourning period, in remembrance of the destruction of the First Holy Temple in Jerusalem 586 BCE., the Temple in 70 CE and later other historical events attributed to this period in Jewish history, including the expulsion of the Jews from Spain in 1492.
In the Temple's Holy of Holy's, atop the Ark of the Covenant, were the winged cherubim, two angelic figures of gold. Inside the Ark were placed the original Ten Commandments. Though the Temple is destroyed, one wall has remained intact throughout the centuries, the Western Wall.
Mourning in the Jewish traditions and practices is expressed by avoiding scheduling weddings and other celebrations, and reflecting inward to finding ways to improve our resolve to do better personally, for our families, our community and the world. There are four fast days observed during these times. More importantly, when such periods end, we are encouraged to move forward with joy and hope that life itself is a celebration of the human spirit.
Humanity is experiencing the most difficult time of the Corona virus infecting every part of the world. How will we deal with these crises? How do our elected leaders respond? How we care for our neighbor?
In Genesis 3:9 "And the Lord God said to Cain, what have you done…" and God expected Cain to acknowledge his terrible act of taking life against his brother, Able.  Cain answered "Am I my brother keeper?" When we do not respond to our neighbor's needs, we miss an opportunity to make this world a better place. The Hebrew word of 'Eiecha- where are you' is rooted in the Hebrew word 'Eicha- how did we get here', and expresses the view that if we do not care for our neighbors and fellowmen then, when we are in need, no one will be there for us.
I would like to know of those people in our community who lost their lives during the pandemic. I would like to see their faces and attach names and lifetime memories. Every person has a name and face. We should mourn their passing and comfort their families.
The prophet Isaiah 40:1 states "Comfort, comfort my people said the Lord…", his message resonates today. Humanity will recover and heal her wounds and nature will celebrate the new era of caring for our planet for all of humanity.
We urge you to attend one or more of the ZOOM sessions as listed below.
It does help with social, learning, and sharing.
Weekly ZOOM Live Schedule with Rabbi & Penny – We invite you to attend
Friday            7:30 p.m.       Friday Evening Service
Saturday        10:00 a.m.     Saturday Morning Service
Tuesday         4:00 p.m.       Community-wide Open Forum discussion/Torah Talk
*All Yahrtzeit weekly announcements will be made twice. On the previous week and on the actual week-if you. To place a Memorial Plaque for a loved one, please contact the rabbi (need name in English & Hebrew, date of death – it takes 3 months for order to be completed-($500.00)
---
Funds are available for your support–all donations should be written to Temple Israel, designating the specific fund you wish to support.  Mail to:  511 Baytree Rd., Valdosta, GA 31602          If a member or a friend of the congregation wishes to discuss any of these or a special gift, please contact Rabbi or Louie Schmier.
           Building Fund – for the upkeep and maintain the Temple Israel grounds.
            Tree of Life – To dedicate a leaf on the Tree of Life in Temple Israel in the Pearlman Family Social Hall in honor of family or friends
            Kitchen Remodeling Fund – To defray the costs of major renovations & improvements for the Temple Israel kitchen and social hall

            Shiva Meal Fund – To provide meals following funerals at Temple Israel at no charge. Coordinated by Roberta Magnasco
            Rabbi's Discretionary Fund – for use by the rabbi at his discretion in promoting Temple Israel in our community
            Yahrtzeit Memorial Plaque – to purchase a permanent bronze memorial plaque and afixed on the memorial tablets in the sanctuary–cost is $500.00 – contact the rabbi for details
Visit the new website of Temple Israel: www.templeisrael-valdosta.org, let us know if you have visited the site; your comments are always welcome. Please be advised: Donations of all kinds may be made through the web site.
            ———————————————————————————————-
UPCOMING YAHRZEITS – SCHEDULE
*All Yahrtzeit weekly announcements will be made twice. Once on the week before and once again on the actual week–if you are unable to attend on the actual date of loved ones, you may say Mourner's Kaddish at either.

AUGUST 1-7, 2020           11-17 AV 5780
Marsha Steigman (8/1)                 David Bonnett (8/3)
Lillian Pearlman Bienstock (8/6)  Larry Aigen (8/7)
Marsha Halusa (8/1)
AUGUST 8-14, 2020                  18-24 AV 5780
Bradley Cohen (8/9)           Lena Pearlman Lazarus (8/11)
Rubin Bonnett (8/12)                   Irving Pressman (8/13)
Phillip Lazarus (8/14)                   Arnold Cohen (8/10)
Bette Braun (8/14)              Frances Hackel Golivesky (8/8)
Dorothy Carter Pearlman (8/11)
AUGUST 15-21, 2020                25 AV-1 ELUL 5780
Morris Bierman (8/17)                 Gene Perlman (8/17)
Sam Perlman (8/18)            Virginia Miller (8/20)
Ivan Preston Friedlander (8/15)
AUGUST 22-28, 2020                2-8 ELUL
Laura Libby Able (8/23)     Hannah Stein Golivesky (8/24)
Maurice Shapiro (8/26)      Leon Litman Nachman (8/27)
Carl Sadowsky (8/27)                  Leon Margolis (8/27)
AUGUST 29-SEPT. 4, 2020       9-15 ELUL 5780
Edward Spieler (8/29)        Reiba Rivka bat Moshe Yonah (8/29)
Corinne Smith (8/30)                   Jacob Hayatt (8/31)
Sol Stein (9/2)           Rabbi Morris Joseph Miller (9/4)
SEPT. 5-11, 2020              16-22 ELUL
Anna Rainbow (9/7)           Julius Steigman (9/7)
Janet Levin Schwartz (9/9)           Nathan Polonsky (9/9)
Sara Gilman Hackel (9/9)             Bernard Weinstein (9/8)
A Yahrzeit, a memorial lamp will (if available on the large bronze tablets) be lit in the Synagogue. On the appropriate date and a Mourner's Kaddish may be recited
---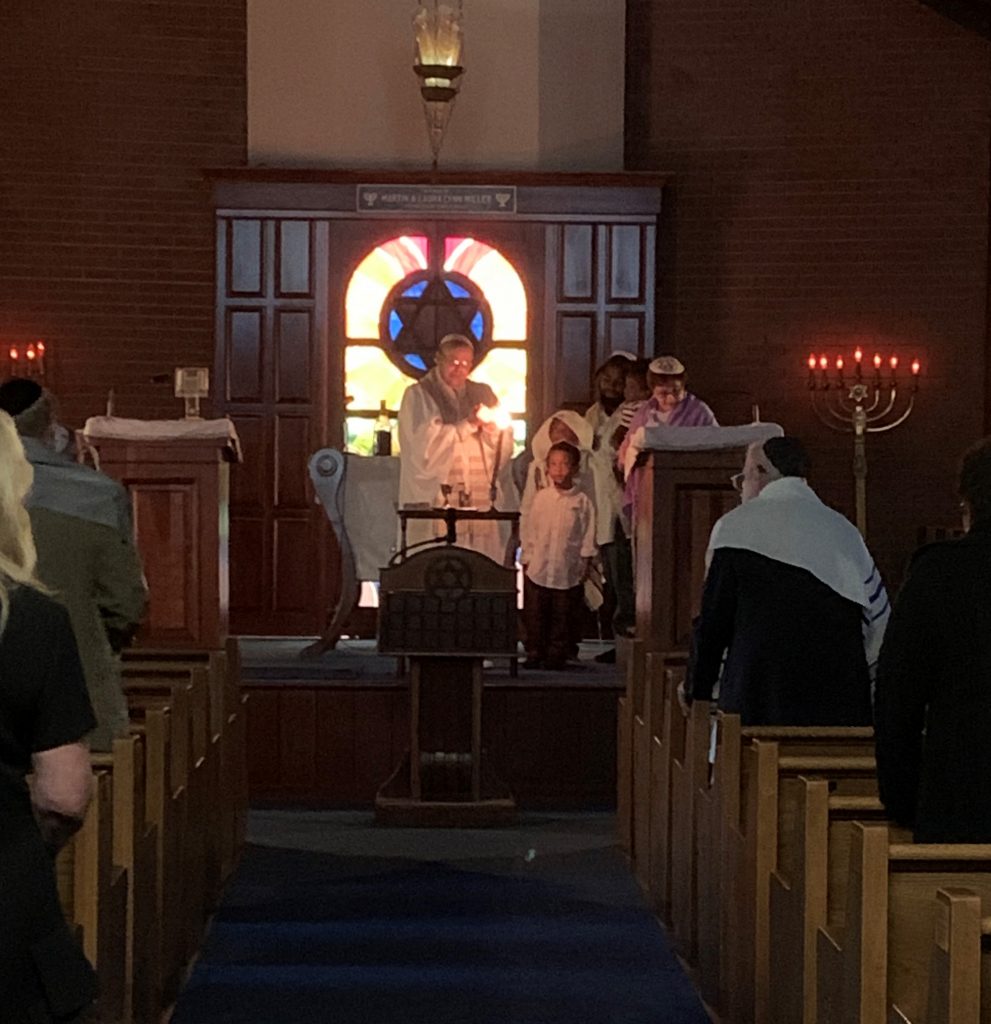 Kiddush, Yom Kippur 2019