The 22nd Annual Kosher Corned Beef Sandwich Sale
HAS BEEN POSTPONED!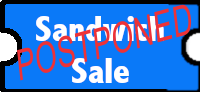 Tickets purchased online will be refunded online by request: call 229-563-6366 or email drdelane@gmail.com.
We will announce the rescheduled sale dates as soon as possible.
---
---
WEEKLY SABBATH NOTES FOR TEMPLE ISRAEL
Valdosta, Georgia 21602- 229 244-1813/269-8680 (cell)
קהילת טמפל ישראל
ESTABLISHED 1908
RABBI MOSHE ELBAZ    הרב משה אלבז
OCTOBER 22, 2020/4 CHESHVAN 5781
TORAH PORTION: SHABBAT NOAH
We continue to encourage and urge you to join us at one or more of our weekly services. These opportunities are providing the individual to be integral part of learning, sharing and praying. We noticed that individuals who are in attendance on a regular basis are more engaged and fulfilled.
We are looking forward to this Sabbath weekend, including, Friday evening services: October 23rd at 7:30 p.m., and Saturday, October 24th at 10:00 a.m.-The theme for this Sabbath weekend discusses the social and ethical conditions that were about to bring the flood. As stated "Noah was a righteous man in his generation", precise details and the measurement of the "teyva/Ark" are recorded, post flood and establishing a new brit/covenant between God and men. These are few of issues we'll discuss. You may also want to read Torah text of portion of Noah: Geneses 6:9-11:32 and the Prophetic portion:  Isaiah 54:1-55:5
Next session on Tuesday, October 27th at 4 p.m. through zoom live – individuals that have joined in the past are eager to explore and share issues applicable to everyday life. So if you have not attended these sessions in the past, I encourage you to take advantage of the wide views expressed.
Please join us for this week services as follows:
Friday, October 23                  7:30 p.m.
Saturday, October 24    10:00 a.m
Tuesday, October 27     4:00 p.m.
IMPORTANT NOTE:
For several months we have been holding Sabbath morning services at 10:00 a.m. with zoom live. We have had  success in making a minyan, but sometimes just barely.  In order to continue these Saturday morning services, I need you to RSVP of your attendance for each Saturday and if you are willing to receive a reading or an Aliyah to the Torah. RSVP should be sent to: goldpen9@gmail.com by Friday at Noon. If a Minyan is not available, services will be postponed. Next services for Sabbath morning is set for Sat., Oct. 17 at 10:00 a.m.
---
Funds are available for your support–all donations should be written to Temple Israel, designating the specific fund you wish to support.  Mail to:  511 Baytree Rd., Valdosta, GA 31602          If a member or a friend of the congregation wishes to discuss any of these or a special gift, please contact Rabbi or Louie Schmier.
           Building Fund – for the upkeep and maintain the Temple Israel grounds.
            Tree of Life – To dedicate a leaf on the Tree of Life in Temple Israel in the Pearlman Family Social Hall in honor of family or friends
            Kitchen Remodeling Fund – To defray the costs of major renovations & improvements for the Temple Israel kitchen and social hall

            Shiva Meal Fund – To provide meals following funerals at Temple Israel at no charge. Coordinated by Roberta Magnasco
            Rabbi's Discretionary Fund – for use by the rabbi at his discretion in promoting Temple Israel in our community
            Yahrtzeit Memorial Plaque – to purchase a permanent bronze memorial plaque and afixed on the memorial tablets in the sanctuary–cost is $500.00 – contact the rabbi for details
Visit the new website of Temple Israel: www.templeisrael-valdosta.org, let us know if you have visited the site; your comments are always welcome. Please be advised: Donations of all kinds may be made through the web site.
            ———————————————————————————————-
UPCOMING YAHRZEITS – SCHEDULE
*All Yahrtzeit weekly announcements will be made twice. Once on the week before and once again on the actual week–if you are unable to attend on the actual date of loved ones, you may say Mourner's Kaddish at either.

OCTOBER 10-16, 2020             22-28 TISHREI 5781
Sol Miller (10/13)               Sarah Gittle Nachman (10/13)
Harold Rainbow (10/14)              Abraham Topale
OCTOBER 17-23, 2020    19 TISHREI-5 CHESHVAN
Nathan Polonsky (10/19)   Ida Wasserman Pressman (10/20)
Morris I. Feinberg (10/21)            Maurice Lipson (10/22)
Sydney Hartnig (10/19)                Millie Feinberg (10/23)
OCTOBER 24-30, 2020             6-12 CHESHVAN 5781
Kenyon C. Rosenberg (10/24)               Sam Meltz (10/24)
David L. Steigman (10/28) Bettye Pincus Cohen (10/25)
Mendel Lazarus (10/27)               Debra Mixer (10/29)
Shirley Braverman Perlman (10/30) Beverely Levin (10/24)
Tim Melton (10/28)            Leonard Shapiro (10/28)
Sol Schindler (10/30)
OCT. 31-NOV. 6, 2010     13-19 CHESHVAN 5781
Maurice Margolis (11/1)     Sara Anna Hasburg (11/5)
Martha Orenstein (11/2)               Dona Rosenberg (10/31)
Mildred G. Hausman (11/2)                   Peter MeDrano (11/2)
NOVEMBER 7-13, 2020  20-26 CHESHVAN 5781
Ida Mussman (11/7)           Lillian Miller (11/11)
Harry Lazarus (11/11)                  Edward Orenstein (11/12)
Yetta Hyatt (11/11)            Henry Taylor (11/13)
Charles Wein (11/13)
NOVEMBER 14-20, 20    27 CHESHVAN-4 KISLEV
Eleanor Erkis (11/14)                   Phillip Kleinman 911/14)
Richard Jarrmann (11/15)            David Provin (11/18
A Yahrzeit, a memorial lamp will (if available on the large bronze tablets) be lit in the Synagogue. On the appropriate date and a Mourner's Kaddish may be recited
---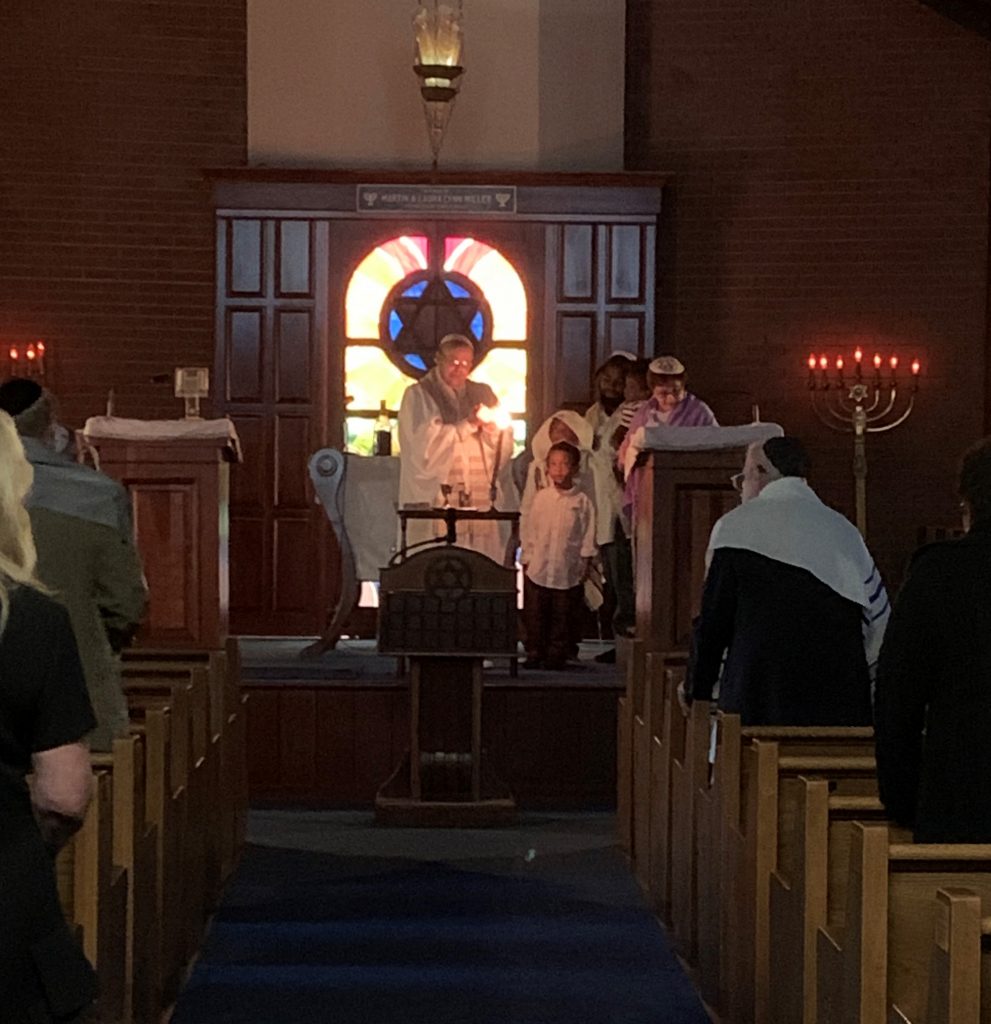 Kiddush, Yom Kippur 2019