The 22nd Annual Kosher Corned Beef Sandwich Sale
HAS BEEN POSTPONED!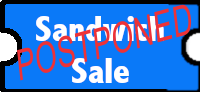 Tickets purchased online will be refunded online by request: call 229-563-6366 or email drdelane@gmail.com.
We will announce the rescheduled sale dates as soon as possible.
---
---
WEEKLY SABBATH NOTES FOR TEMPLE ISRAEL
Valdosta, Georgia 21602- 229 244-1813/269-8680 (cell)
Rabbi's new e-mail: mosheelbaz46@gmail.com
קהילת טמפל ישראל
ESTABLISHED 1908
RABBI MOSHE ELBAZ    הרב משה אלבז
JULY 15, 2021/6 AV 5781
TORAH PORTION: DEVARIM/CHAZON
Friends, please note that this Sabbath evening services, Friday, July 16th will be held on zoom live only. There will be no services on July 23 and 30 either Zoom or in the Sanctuary.  We shall resume regular services from Friday, August 6th
 THERE WILL BE NO TORAH STUDY TOMORROW                  Instead you are welcome to join our Shiva service as Rabbi mourns the passing of his beloved brother, Mordechai.  The Shiva service uses the same zoom link and will begin at 8:00pm eastern time.  
 We are working to fix the connection of camera/zoom in the Temple.
 In preparation for the High Holidays, please send your Yartzeit's names of loved ones with your donation of $18 per name to Rabbi or Susan Rupright by the 26th of August-This Yizkor pamphlet will be publish for the Yizkor service on Yom Kippur, September 16
 On Sunday, July 18th, we'll observe the Fast of 9th of Av – remembering the destruction of the Holy Temple by the Babylonian at 565 BCE-The scroll of lamentation is read and forums and conversions are held to discuss essentials elements for unity and survival of the Jewish people. On Sunday, July 18th at 4:00 p.m. we'll hold a live zoom session to commemorate the 9th of Av. Those joining us, please download 'lamentations' for reading & discussion
Friends, we continue to encourage and urge you to join us at one or more of our weekly educational & religious services and in celebration of Jewish life. The Religious learning and social opportunities are providing you and our community positive experiences. Being together is our goal and as integral part of a greater community of the Jewish people. We noticed that individuals who are in attendance on a regular basis are more engaged and fulfilled.
---
Funds are available for your support–all donations should be written to Temple Israel, designating the specific fund you wish to support.  Mail to:  511 Baytree Rd., Valdosta, GA 31602          If a member or a friend of the congregation wishes to discuss any of these or a special gift, please contact Rabbi or Louie Schmier.
           Building Fund – for the upkeep and maintain the Temple Israel grounds.
            Tree of Life – To dedicate a leaf on the Tree of Life in Temple Israel in the Pearlman Family Social Hall in honor of family or friends
            Kitchen Remodeling Fund – To defray the costs of major renovations & improvements for the Temple Israel kitchen and social hall

            Shiva Meal Fund – To provide meals following funerals at Temple Israel at no charge. Coordinated by Roberta Magnasco
            Rabbi's Discretionary Fund – for use by the rabbi at his discretion in promoting Temple Israel in our community
            Yahrtzeit Memorial Plaque – to purchase a permanent bronze memorial plaque and afixed on the memorial tablets in the sanctuary–cost is $500.00 – contact the rabbi for details
Visit the new website of Temple Israel: www.templeisrael-valdosta.org, let us know if you have visited the site; your comments are always welcome. Please be advised: Donations of all kinds may be made through the web site.
            ———————————————————————————————-
UPCOMING YAHRZEITS – SCHEDULE
*All Yahrtzeit weekly announcements will be made twice. On the previous week and on the actual week. To place a Memorial Plaque for a loved one, please contact the rabbi (need name in English & Hebrew, date of death – it takes 3 month for order to be complete-($500.00)
JULY 10-16, 2021             1-7 AV 5781
Bessie Solomon (7/12)                 Morris Levin (7/12)
David Broomberg (7/13)              Harry Abrahams (7/14)
Ida Lena Pearlman (7/14)   Zelda Kalin (7/14)
Katie Kriger (7/16)             Rebecca Garfinkel (7/16)
Melvin Rainbow (7/14)                Dorothy Vogel (7/15)
JULY 17-23, 2021             8-14 AV 5781
I.B.Pearlman (7/17)                   Bertha Berman (7/18)
Rose Dinnerman (7/18)      Fannie Mantell (7/19)
Marsh Steigman (7/20)       David Bonnett (7/20)
JULY 24-31, 2021             15-21 AV 5781
Bradely Cohen (7/28)                   Lillian Broitman Beinstock (7/25)
Lena Pearlman Lazarus (7/30)      Larry Aigen (7/26)
Arnold Cohen (7/29) Frances Golivesky (7/27)
Dorothy Carter Pearlman (7/30)
JULY 31-AUG. 6, 2021              22-28 AV, 5781
Rubin Bonnett (7/31)                   Irving Pressman (8/1)
Phillip Lazarus (8/2)           Morris Bierman (8/5)
Gene Perlman (8/5)             Sam Perlman (8/6)
Bette Braun (8/2)                Evan Preston Friedlander (8/3)
AUGUST 7-13, 2021                  29 AV-5 ELUL, 5781
Virginia Miller (8/8)            Laura Libby Able (8/11)
Hannah Stein Golivesky (8/12)
AUGUST 14-20, 2021                6-12 ELUL 5781
Ruth Goldhar (8/9)             Maurice Shapiro (8/14)
Leon Litman Nachman (8/15)      Leon Margolis (8/15)
Edward Spieler (8/17)          Leiba Rivkah bat Moshe Yonah (8/17)
Corrine Smith (8/18)          Jacob Hyatt (8/19)
AUGUST 21-27, 2021                13-19 ELUL 5781
Bernard Weinstein (8/19)             Sol Stein (8/21)
Rabbi Morris Miller (8/23)           Anna Rainbow (8/26)
Julius Steigman (8/26)
A Yahrzeit, a memorial lamp will (if available on the large bronze tablets) be lit in the Synagogue. On the appropriate date and a Mourner's Kaddish may be recited
---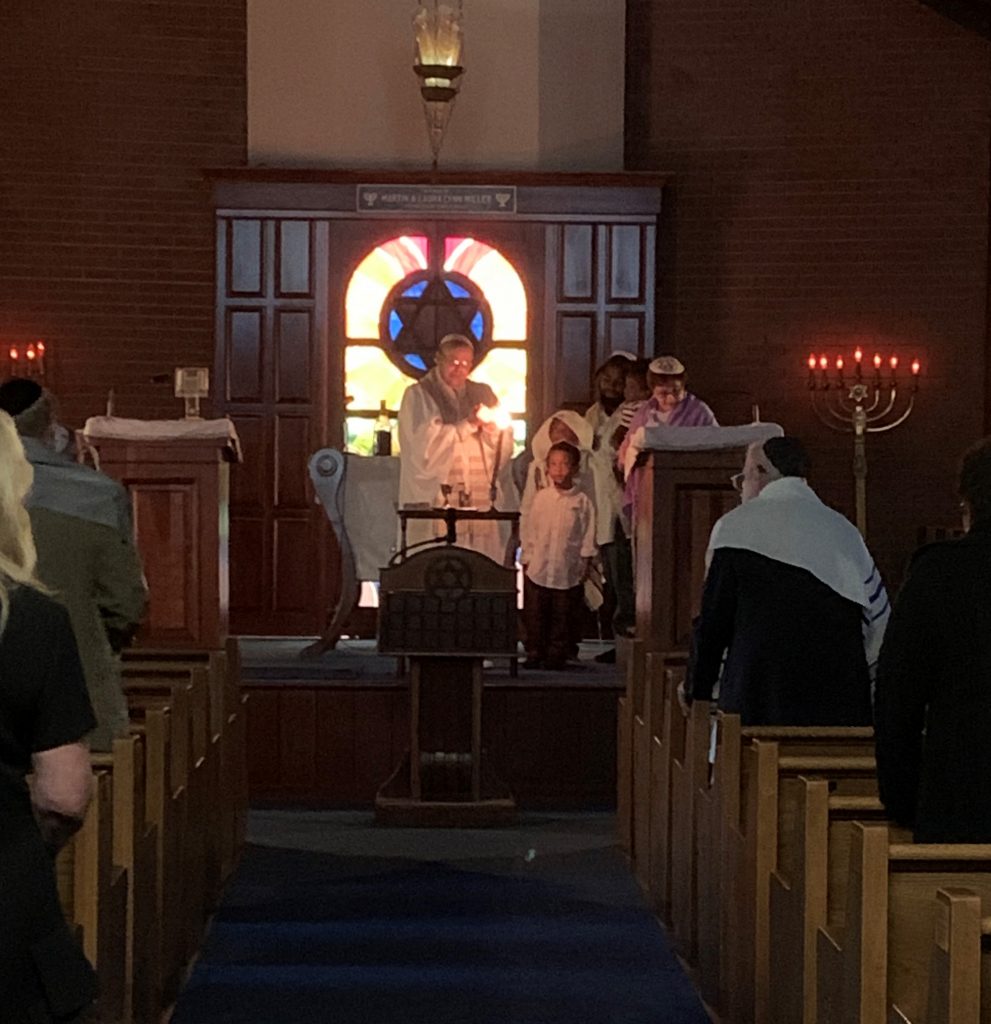 Kiddush, Yom Kippur 2019