It's time for the 22nd Annual Kosher Corned Beef Sandwich Sale!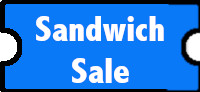 Get Your Tickets Here!
March 20, 22 & 23, 2020

---
---
WEEKLY SABBATH NOTES FOR TEMPLE ISRAEL
קהילת טמפל ישראל
ESTABLISHED 1908
RABBI MOSHE ELBAZ          הרב משה אלבז
FEBRUARY 20, 2020/25 SHEVAT 5780/TORAH PORTION: MISHPATIM

Please note that security measures are in effect during services. Please remember the four-digit code for the door.

Last night Penny & I were invited to a church and spoke of Moses & Jethro and at the same time sold some tickers for the Kosher Corned Beef sale.
This evening Penny & I will attend the 13th annual Law Enforcement Appreciation Dinner as part of the Rotary Club of Valdosta. All proceeds from this dinner are placed and used for assistance and recognition of officers who serve the citizens of Lowndes County. Over the years it provided funds to families in times of natural disaster, medical emergency and urgent need.
Sabbath evening service on Friday, February 21, 2020 at 7:30 p.m. – The Oneg is being sponsored Eileen Oliver, and it will be available in the classroom next to rabbi's study. The month of Adar will be announced. We come together to celebrate Sabbath, to continue preserving and strengthening Jewish life in Valdosta – We hope to see you & greet you in person.
On Friday, March 6th, the Sabbath evening service begins at 7:30 as usual and will be a brief Family Service, with prayers and songs. It will be followed by a reception at 8:00 p.m. in the newly renovated social hall with a special reception oneg sponsored by Jeff Lind. It will be your first opportunity to take a tour of the new and improved kitchen. Until then, the areas under construction remain off-limits, but please do join us for the re-opening celebration!

A Modern Hebrew/Conversational Class begins Wednesday, February 26 at 4:30-6:00 p.m.– short Hebrew stories and basic Hebrew grammar. For those wishing to join the class, adult students must be able to read basic Hebrew. Class is open to everyone.
The 22nd Annual Kosher Corned Beef sale event will take place March 20, 22, & 23 this year and will bring our greater community together. Please sign up to help sell tickets and with all the preparations.
Shabbat Across America
On Friday night, February 28, 2020, hundreds of synagogues across the continent will take part in an historic national Jewish event to celebrate what unifies all Jews — Shabbat!
 BTW, Rabbi Elbaz was nominated for the SGMC Authority board beginning February.
Purim is almost upon us!   Tuesday, March 10, 2020
Note: The Megillah is first read the evening of March 9.   Temple Israel will hold a Magillah reading service on March 9th at 7:00 p.m.              Please join us 
Shake your grogger, eat some hamantashen and get dressed in your silliest costume… it's Purim! Click here for some fun facts and inspiring insights into the four major Purim mitzvot and the customs that make this holiday a unique celebration for all.
Funds are available for your support–all donations should be written to Temple Israel, designating the specific fund you wish to support.  Mail to:  511 Baytree Rd., Valdosta, GA 31602          If a member or a friend of the congregation wishes to discuss any of these or a special gift, please contact Rabbi or Louie Schmier.
           Building Fund – for the upkeep and maintain the Temple Israel grounds.
            Tree of Life – To dedicate a leaf on the Tree of Life in Temple Israel in the Pearlman Family Social Hall in honor of family or friends
            Kitchen Remodeling Fund – To defray the costs of major renovations & improvements for the Temple Israel kitchen and social hall

            Shiva Meal Fund – To provide meals following funerals at Temple Israel at no charge. Coordinated by Roberta Magnasco
            Rabbi's Discretionary Fund – for use by the rabbi at his discretion in promoting Temple Israel in our community
            Yahrtzeit Memorial Plaque – to purchase a permanent bronze memorial plaque and afixed on the memorial tablets in the sanctuary–cost is $500.00 – contact the rabbi for details
Visit the new website of Temple Israel: www.templeisrael-valdosta.org, let us know if you have visited the site; your comments are always welcome. Please be advised: Donations of all kinds may be made through the web site.
Shabbat Services Schedule                
Friday, February 21          7:30 P.M.         Friday Evening Service
Oneg: Eileen Oliver

Programs Schedule
Wednesday, February 26 at 4:30-6:00 p.m.        Modern Hebrew
            ———————————————————————————————-
UPCOMING YAHRZEITS – SCHEDULE
*All Yahrtzeit weekly announcements will be made twice. Once on the week before and once again on the actual week–if you are unable to attend on the actual date of loved ones, you may say Mourner's Kaddish at either.

FEBRUARY 15-21, 2020           20-26 SHEVAT 5780
Rubin Schmier (2/18)          David Hyatt (2/17)      Irene B Myers (2/19)                      Naomi Lehman (2/24)         Milton Ellerin (2/19)      Mike Openham (2/20)
FEBRUARY 22-28, 2020           27 SHEVAT-3 ADAR
Evelyn Franklin (2/24)     Chanah Golda Kleinman (2/26)    Morris S Goldstein (2/24)
FEBRUARY 29-MARCH 6       4-10 ADAR 5750
Janie Abrams (3/3)       Nathan Zelkind (2/29)    Hyman Braverman (2/29)                   Maxine Lazarus (3/3)           Ben Landey (3/2)                Elias Giges (3/4)                             Ida Lazarus (3/6)                Bas Sheva Lazarus (3/3)   Fredrich Joel Loef (2/29)
MARCH 7-12, 2020          11-17 ADAR 5780
Anna Bergman (3/9)           Nyna Grossman (3/9)    Bertha Druck (3/9)                           Mary Wexler (3/10)         Alaene Margolis (3/12)           Janet Topale (3/13)                 Helen Cecile Cohen Zeiler (3/11)          Reva Iscoff (3/8)
MARCH 14-20, 2020                  18-24 ADAR 5780
Clarence Vidro (3/14)       Harry Schwartz (3/15)         Tessie Manes Kalin (3/15)      Esther Perlman Friedlander (3/15)    Alex Kalin (3/18)      Lucy Shapiro (3/18)     Dorothy Stein Zakuto (3/20)    David Goldhar (3/15)   Marvin Elliot Pearlman (3/15)
MARCH 21-27, 2020                  25 ADAR – 2 NISAN 5780
Fannie Gilmore Perlman (3/25)    Israel Lazarus (3/21)   Fannie Karlip (3/23)           Goldie Hartnig (3/23)      Moses Braun (3/24)          Sammy Stein (3/21)                Benjamin Jacob Schwartz (3/26)     Paul Landesman (3/26)   Abe Levine (3/24)
A Yahrzeit, a memorial lamp will (if available on the large bronze tablets) be lit in the Synagogue. On the appropriate date and a Mourner's Kaddish may be recited
---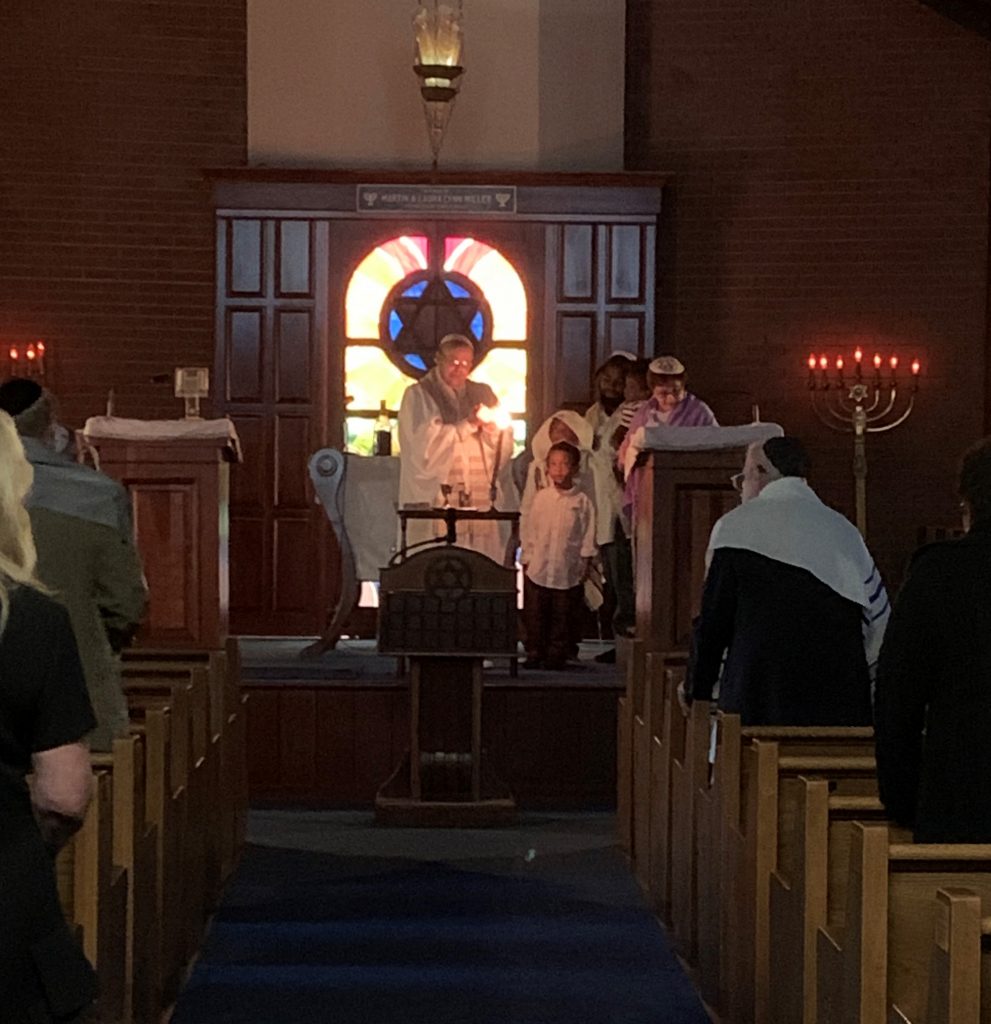 Kiddush, Yom Kippur 2019