Message from President Louis Schmier

A reminder of the Chanukah Party at 7 pm, on December 13, at the Temple.     Admission:  one unwrapped gift for a Pre-k through middle school student.  The toys/gifts will be going to the needy students of Lake Park elementary.   If anyone wishes to do more for these very needy students and their families, please bring gifts cards in the amounts of $25 each for food, clothing, etc.  We will collect the cards and give them to the teachers for distribution.
It is that time of the year when we start to think about the charity the Temple will support with the corned beef sale in March, 2020.  To date, we have three nominations:  (1) Boys and Girls Club; (2) Sheriff's Boy Ranch; and, (3) 2nd Harvest.  Remember that we require whatever charity the Corned Beef Committee decides upon, that charity must be able to provide volunteers throughout the sale.
On November 23, Saturday, at the Turner Center, the book, THROUGH THE YEARS, will be launched.
WEEKLY SABBATH NOTES FOR TEMPLE ISRAEL
ESTABLISHED 1908
RABBI MOSHE ELBAZ
NOVEMBER 14, 2019/16 HESHVAN 5780/TORAH PORTION: VAYERA

Please note that security measures are in effect during services. Please remember the four-digit code.  Above the entrance door a sensor light was installed.
Please join us this Friday, November 15TH Sabbath Evening services at 7:30 p.m. Rabbi will lead services and discusses the weekly Torah portion of Va'yera & current issues. A series of questions about the weekly Torah portion was launched last week and will continue to foster a greater interaction. Oneg is sponsored by Brad Soshnik
There will be a Board Meeting, Monday, November 18 at 7:00 p.m.
A Beginning Hebrew program class continues on Sunday, November 17th and 24th at 10:30-12:00 noon. The classroom designated as George Aigen's area is being painted and updated by Chanah & Jeff Wilson – Thanks
Every fall tens of thousands of Jewish adults gather in hundreds of locations across North America to learn to read Hebrew with the Read Hebrew America and Canada campaign.
Rabbi wishes to thank all who contributed to the Isiah Fund. The response was positive and generous. Please note that other funds are available for your support:
Cemetery Fund, Building Fund, Rabbi's Discr. Fund, Tree of Life Fund, Kitchen Remodeling Fund, Shiva Meal Fund, Yahrtzeit Plaque Fund
If a member or a friend of the congregation wishes to discuss these or a special gift, please contact Rabbi or Louie Schmier
Looking forward to our congregation Chanukah party on December 13!
 Visit the new website of Temple Israel: www.templeisrael-valdosta.org, let us know if you have visited the site and your comments are always welcome. Please be advised: Donations of all kind be made through the web site
Shabbat Services Schedule                
Friday, November 15  7:30 p.m.         Friday Night Service
Oneg is sponsored by Brad Soshnik
Friday, November 22              7:30 p.m.         Friday Evening Service
Friday, November 29              No Service
Happy Thanksgiving Shabbat Weekend
            ———————————————————————————————-
UPCOMING YAHRZEITS – SCHEDULE
*All Yahrtzeit weekly announcements will be made twice. On the previous week and on the actual week-if you are unable to attend on the actual date of loved ones, you may say Mourner's
NOVEMBER 16-22, 2019                   18-24 HESHVAN 5780
Sarah Anna Hashburg (11/16)     Ida Mussman (11/18)
Lillian Miller (11/22)          Harry Lazarus (11/22)
NOVEMBER 23-29, 2019          —-25 HESHVAN-1 KISLEV
Yetta Hyatt (11/23)            Edward Orenstein (11/23)
Henry Taylor (11/24)                   Charles Wein (11/24)
Eleanor Erkis (11/25)                   Phillip Kleinman (11/25)
Richard Jarrmann (11/26)
NOV. 30-DEC. 6, 2019               2-8 KISLEV 5780
Samuel Bonow (12/4)                  Ben Dinnerman (12/4)
Samuel Steigman (12/4)               Sam Harry Levine (12/4)
David Provin (12/2)            Elliot Bergman (12/4)
DECEMBER 7-13, 2019            9-15 KISLEV
Barbara Soshnik (12/11)              Allen Soshnik (12/11)
Joseph Louis Pearlman (12/12) Lizzie Handleman (12/13)
Edith Sukoff (12/8)
A Yahrzeit, a memorial lamp will (if available on the large bronze tablets) be lit in the Synagogue on the appropriate date and a Mourner's Kaddish may be recited.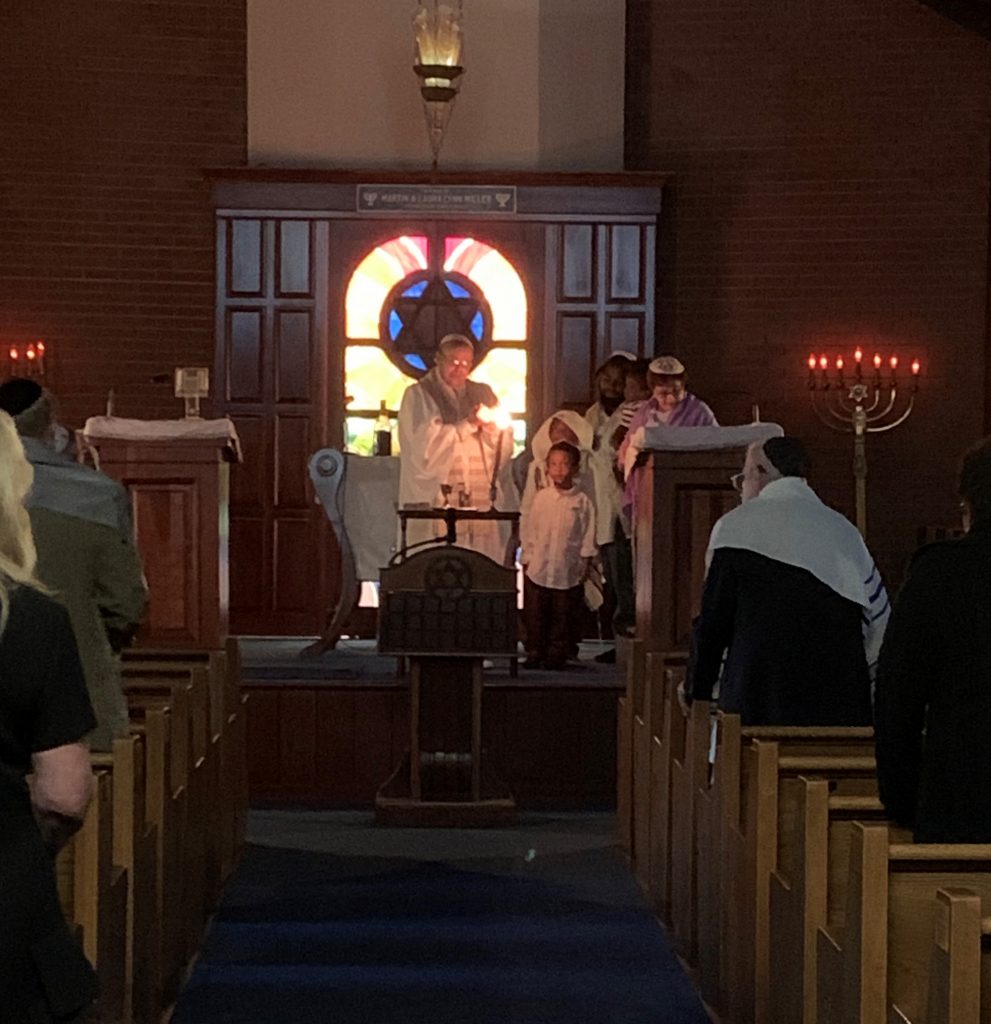 Kiddush, Yom Kippur 2019