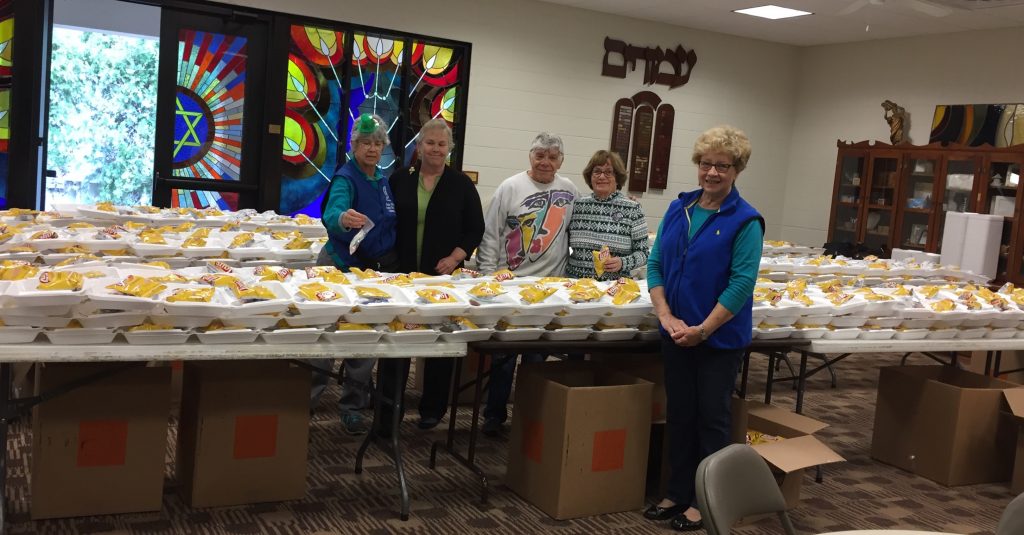 Corned Beef Sale
FRI., MARCH 22: CORNED BEEF SALE, 10AM-2PM
SUNDAY, MARCH 24: CORNED BEEF SALE, 10AM-6PM
MON., MARCH 25: CORNED BEEF SALE, 10AM-6PM

We'll need all of you, as well as volunteers from the community, to make this year another success.

Tickets are available and being distributed. You'll be notified when lawn signs will be available

———————————————————————————————————-
Large Order Pickup Form
HOW MANY _____________
DRINK MIX:  DIET________ REGULAR___________ WATER _______
BUSINESS NAME___________________________________
CONTACT PERSON________________________
CONTACT PERSONS PHONE #_________________________
DATE OF PICKUP__________________ TIME OF PICKUP___________________
PERSON WHO SOLD LARGE  TICKET ORDER___________________________
PICK UP LARGE ORDER AT FRONT DOOR
Please note that security measures are in effect during services. Please remember the four-digit code-above the entrance door sensor light was installed.
The 21 st Annual Kosher Corned Beef Sandwich Sale is On!
The Kosher Corned Beef committee is preparing for the 2019 event. The preparation schedule has been posted and we ask for your active support. Please add these prep dates to your calendars.
These are the sale dates: Friday, March 22, Sunday, March 24 & Monday, March 25 – Tickets have been distributed and are available now. All involved in this great venture do so willingly and volunteer their time and energy to ensure its success.

The Imagination Library, sponsored locally by the Valdosta Rotary Club and the Valdosta North Rotary Club, has been chosen by our congregation as the Community Beneficiary of the Temple Israel 2019 Kosher Corned Beef Sale. All monies received by the Rotary Clubs will be used to enroll Lowndes County's youngest scholars in Dolly Parton's Imagination Library program which provides recipients with a book a month from birth to 5th birthday. Members of the Rotary Club will be at hand to help with our efforts.
Please join us this Friday evening for Sabbath services: March 8th at 7:30 p.m. with Rabbi Elbaz Oneg is sponsored by Sharon & Sidney Morris
On Friday, March 15th services at 7:30 p.m. and Penny Elbaz & Susan Rupright will lead the service. Oneg is sponsored by Dianna Wasserman
On Friday, March 22ned no services as we gear toward a 3 days (Friday, Sunday & Monday) for the sandwiches to be prepared and served.
Due to activities we'll resume Torah study at a later time TBA
Visit the new website of Temple Israel: www.templeisrael-valdosta.org, let us know if you have visited the site and your comments are always welcome. Please be advised: Donations of all kind be made through the web site
Shabbat Services Schedule
Friday, March 15        7:30 p.m.         Shabbath Evening Service
Oneg is sponsored by Steve Lazarus
Friday, March 22        No Service Schedule 
---
Yertzeit schedule
MARCH 16-22, 2019                  9-15 ADAR II
Bertha Druck (3/20)
Ben Landey (3/17)
Helen Cecile Cohen Zeiler (3/22)
MARCH 23-APRIL 1, 2019       16-22 ADAR II
A Yahrzeit, a memorial lamp will (if available on the large bronze tablets) be lit in the Synagogue. On the appropriate date and a Mourner's Kaddish may be recited .